Are you sure you want to bet against ?
Betting against means you place the same stake as this user (
) on the user's failure in this bet. If this user wins, you'll lose your stake, and if he/she fails, you'll get your stake back doubled.
Please register in order to place your bets, It's quick!
Place your bet on
Rate:
Your bet size:
If you win, you get:
Vitali Klitschko won by knockout (RTD) in round 10


Saturday, September 26, 2009, Staples Center, Los Angeles, California, United States
12 rounds in heavyweight division
WBC heavyweight title
2009-10-07 17:55:16



Nevermind the Johnson/Arreola talk, because Johnson is gonna fight Vitali Dec 12 in all likelyhood. So first Chris fights him, now Johnson fights him. Johnson may do better than Arreola did. Gonna be a good fight!
2009-10-07 13:33:24



i concur with you on boystov, though, man, he is a patient stalker type of boxer! never starts swinging wildly.
2009-10-07 13:30:23



I think he is definently a top prospect.
All heavy's should be weary of him!
2009-10-07 11:47:57



I am not sure where I would rank Tua at this point. I need to see a bit more of him, he did own Cameron, but that isn't a huge win. Would love to see him fight a guy like Chagaev or even Sam Peter to judge that. I would assume Arreola will take on KingPin Johnson next if he is smart, if not, KJ could be a fight for Tua, I would say. By the way Brad, Tua is 36 years old, not 40. Still solidly old though. Denis Boytsov would also be a good fight for Tua, however, I think Denis would destroy him. I like Tua, but Boytsov to me may just be one of the next champs in the division.
2009-10-07 11:28:50



Quick question where do you rate tua in the heavyweight division? I like him and have always classed tua as a dangerous heavyweight becaause he can punch and take a shot! but without starting another arguement on here he is 40 i think and has just come off a domestic win in cameron but the truth is against haye he would only have that punchers chance because haye should box his head off . but i dont mean to disrespect tua because I have been a fan for years but i dont think a 40 year old one dimensional fighter would be able to beat haye he would of stood a good chance around the lennox era but not know he would gas .
2009-10-07 11:03:33



Haye vs. Tua = Haye trying to pick him off early, but tua man, moves cicles to avoid Haye's hayemakers, and in round 8 thru 9, Tua bombs those bionic left hooks to head and body, and Haye gets broken ribs, cannot answer the count. Tua by late tko/ko, i'll give David "Im really secretly Gay" Haye a benefit, he will hold up his guard to protect against thoseleft hooks, BUT, that is why Tue smiles, and keeps nailing those tasty Ribs!BAM!TUAMAN cometh HAYE! RUN!!!
2009-10-07 10:29:18



There is to think about that I don't risk a ton of money on fights. Also, Tua would be a great test to Haye and I think would destroy Haye. How can anyone say he "cleaned up" a division where he beat nobody? He didn't face Steve or Adamek and that win against Enzo is trash now. Haye would've got crushed by Adamek and got beat by Cunningham. Carl Thompson also had a decent amount of losses against bums too, so beating Eubanks, while good, doesn't justify a thing.
2009-10-07 09:58:00



TUUUUAAAAMAAAAN!

Haha I love Tua. Love him even more now that I just read he has added "Tuamanator" to his awesome repertoire of nicknames.

He would, without a doubt, be a bigger test than Haye has faced to this point.

And thanks to Litzau for once again pointing out that cleaning out the Cruiserweight division would have entailed beating Cunningham and Adamek; Haye beat neither.


2009-10-07 07:38:21



Tua would kill David "Im gay" HAYE!!!
2009-10-07 07:20:22



Tua's a good fighter but there are better fights out there than him
2009-10-07 07:13:53



To all Haye lovers:Until he fights TUAMAN, not impressed!
2009-10-07 07:05:51



Carl thompson beat eubanks in 2 great fights and b4 that went over to germany and won the title there thats hardly a journeyman give him a break ! he was not the best boxer ever but a world champion at that and haye was young at the time it was a learning curve but if you watch the fight you would see he punched himself out and was punished by an old pro. Maybe he needed that it taught him a lesson.Randy whats there to think about ? you either put up or shut up
2009-10-07 06:16:00



Who did Thompson beat that was good? Tell me that. I will consider your offer Brad. Haye has fought six times over 200 lbs, Arthur Williams, Semishkur, Delaney, Rossitto and then the two you mentioned, which I think is where CEC was going with that. Obviously there is no doubt Haye is scared after talking trash and running twice from Klit. There is no doubt that he knew he would get smoked yet he still ran his mouth like a big shot. What annoys me and I am sure others too about guys like Haye is the lack of fighting in other countries. American fighters and Hispanic fighters, will fight whoever, wherever. Brits usually fight over in the UK all the time, like the Japs fight in Japan. It is one reason these guys get puffed up records with nothing to show for it.
2009-10-07 01:54:33



Cec to my knowledge haye has only had 2 fights at heavy monte b and bonin,both have been won via ko but its early days and time will tell if he will go one to win a world title. I was pissed off with haye and the whole haye klits thing he should of took the fight seen as he had alot to say for himself and the tshirt thing and part of me thinks haye is scared ! but on the other hand he in my opinion has taken the easyest option in valuev and i can see him winning / stoping valuev... I think we should make this interesting randy neither of us have much money but when the fight comes up why dont both of us put whatever money we have on the fight me on haye and you for valuev? scene as you think haye will get owned! ALSO CARL THE CAT THOMPSON IS NOT AN OLD BUM THE MAN WAS SO UNDERATED IT IS SHOCKING LOOK AT HIS RECORD PLEASE PEOPLE BEFOR YOU MAKE SILLY COMMENTS ... HE WAS A NIGEL BENN YOU COULD NEVER RULE HIM OUT OF ANY FIGHT AS HE HAD A BANG ON HIM. As for him beating haye haye was a young fighter who ran out of gas but credit to haye for taking the fight in only his 11th pro fight scene as thompson was a former world champion . anther bad thing about haye is he only fights once or twice a year which is a let down
2009-10-06 20:39:54



Hungry? Haye is a mouth who ran it to both Klit's and when they tried to schedule a fight with him, he BACKED OUT for "injuries" that never were reported. The guy realized once he ran his mouth that he shouldn't have done that. And Haye cleaned up a division? He didn't beat Cunningham nor Adamek. But he cleaned it up? He beat Enzo which was THOUGHT to be a good win at the time, however we have seen since that Enzo is nothing special. The Cruiser division was a joke and he never fought the two best Cruisers. So where did he "clean up"? At least Chad beat the two best at 175.
2009-10-06 20:16:20



Interesting comments RR, just one point Haye cleaned up the cruiser weight divison and is now going to do the same withthe heavyweight division, he is fast powerful and hungry the likes of Chambers and Areola (No disrespect to the guy i thought he fought valianlty against Vitali) don't even come close
2009-10-06 15:26:02



Alright, first off. very true CEC about Chambers and Haye. Chambers is clearly better than Haye at this point. At this point, I think we can all say with confidence that based on what they have done, Chambers and Arreola both are higher up than Haye on P4P at this point. After Haye gets owned by Valuev, wonder what he will do. He talks a HUGE game, but backed out of SEVERAL big fights, why talk the game then back out? As far as B Hop, I can honestly say I didn't see either fight with him and JT. I can say though, he didn't beat Joe. Joe is in a league of his own. B Hop whined about a low blow that wasn't there. B Hop held on the ENTIRE fight, most refs would've took several points away for it. B Hop never hurt Joe and he didn't throw enough to win the fight. Nobody is in Joe's class. He destroyed Kessler and look what Kessler has done to others in the division. Now, I will say that as for P4P, CEC is right about Americans and even to add to that, hispanic fighters. British fighters along with Jap and SA fighters continue to fight guys who aren't well known or ranked, they stay in their countries and fight guys who are meaningless. That's how some of those guys can get highly puffed up records that mean nothing. Look at Nicky Cook, who has he beat? Nobody. When he stepped up in class to face world class fighters like Luevano and Rocky Martinez, he got knocked out. Look at Haye, he got knocked out by some old bum, and who did he beat? He beat a bunch of nobodies. We saw what Enzo was after his awful loss in his last fight. Haye beat Monte Barrett, a guy who clearly not in an elite or even great class in the heavyweight division.
2009-10-06 15:02:54



David,

I believe I scored Hopkins a 116-112 and 115-113 winner in the two Taylor fights. Can't remember which one was which. What I can remember is that Hopkins, as always, won every single eventful round, where Taylor squeaked the ones where there was little activity.

Hopkins gives away rounds, he doesn't lose them. Seriously, have you ever seen him decisively lose a round? The reason people like Brad call him a whiner is because judges literally score every even round for the opponent due to nothing but punch count; nevermind that the punches don't land cleanly and have little to no effect.

I scored Hopkins a 116-111 winner against Calzaghe. I even re-watched the fight in slow motion and believe that was even being generous. Calzaghe was unbelievably innefective and watching the fight in slow motion would really open your eyes to what actually happened.

Everybody goes on and on about Hopkins taking a break for the low blow, but do you notice that no one can ever pinpoint any moment in the fight where Calzaghe actually ever did anything? Rounds like the 7th and 8th you probably scored for Joe, but I'm not gonna give a guy a round when he pitter patters the other guy's gloves and shoulders and then gets staggered at the bell with wicked shots.

Remember, fights are supposed to be scored with an emphasis on CLEAN AND EFFECTIVE PUNCHING.

And I'm not taking anything away from Joe. He's an excellent fighter and a wonderful talent, but he was 7 years Hopkins' junior, and if Hopkins was so tired in the late going as you suggest, why was Joe unable to land anything of note?

And then why did Joe refuse a big money rematch on home turf?

As for this p4p dispute...

The reason American fighters can get away with losing a fight and getting right back into the p4p rankings is that, to a large extent, American fighters get right back on the horse and fight another top notch fighter.

Look at the CVs of guys like Hopkins and Mosley next to guys like David Haye, who is receiving a lot of unwarranted attention in this thread. There's absolutely no comparison.

If Hopkins or Mosley was Haye, they would've fought Adamek and Cunningham at Cruiser. Hell, Hopkins was slated for a fight with Cunningham prior to his losing to Adamek, and then Hopkins turned his attention to Adamek, and Hopkins isn't even a Cruiser!

And David, it's not only Americans who hold the opinion that these guys are p4p kings. Quite the opposite really. It's only a small portion of blinded British boxing fans who believe they aren't.

And back to Brad. You asked what makes Chambers better than Haye.

Well, for one, he never got KNOCKED THE F*CK OUT BY A 40 YEAR OLD JOURNEYMAN CRUISERWEIGHT!

Furthermore, Chambers has fought 36 Heavyweights and has never been knocked down. Haye has only fought 5 Heavyweights and got knocked down by two Cruisers! One of those times he didn't get up.

I'm not saying Haye couldn't beat Chambers, just saying there's nothing to suggest that Haye is anything more than a guy capable of outslugging a 36 year old French Cruiserweight.

And you say we overrate our fighters!

Let's see Haye beat a legit heavy and then we'll talk.

P.S. The current version of Eddie Chambers is a lot better than the one that fought Povetkin. He fought Dimitrenko at 208 lbs. rather than the 220 he was to fight Povetkin. If you watched both fights, the difference showed. For a Heavy, Fast Eddie can box his ass off; he's the most skilled Heavy outside of Vitali.




2009-10-06 14:00:29



Sasha is better than anything Haye beat. Haye beat Enzo..look at him, he is a bum. Haye ruled an awful division, great job there. Haye is gonna get owned vs Valuev. Also, there is NO way Dawson loses to Johnson. Tarver gave Dawson more of a fight than Johnson did. That's why everyone here wanted Dawson to rematch with Tarver, not Johnson.
2009-10-06 13:39:36



You guys are hillarious to read! Andrade beating Bute in a rematch and Johnson beating Dawson also. I mean...wow... I can't wait t'ill these fights are over to prove you guys wrong. On another subject, good job guys the discussion has never been this active. This place is getting alot more interesting thanks to you guys! Keep it up! :)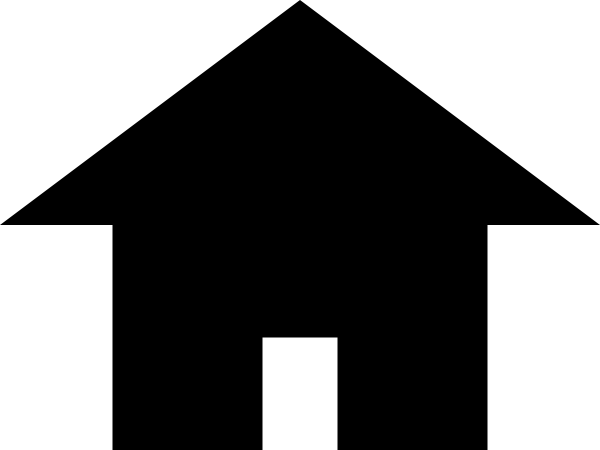 &nbsp&nbsp &nbsp&nbsp
&nbsp&nbsp &nbsp&nbsp
&nbsp&nbsp &nbsp&nbsp
&nbsp&nbsp &nbsp&nbsp
&nbsp&nbsp &nbsp&nbsp
&nbsp&nbsp &nbsp&nbsp
&nbsp&nbsp






"BoxPicks The Boxing Betting Game", "Boxpicks.com" and "Kid Guru" is licensed under a Creative Commons Attribution-NonCommercial-NoDerivs 3.0 Unported License.