Are you sure you want to bet against ?
Betting against means you place the same stake as this user (
) on the user's failure in this bet. If this user wins, you'll lose your stake, and if he/she fails, you'll get your stake back doubled.
Please register in order to place your bets, It's quick!
Place your bet on
Rate:
Your bet size:
If you win, you get:
Carl Froch won by decision (SD)


Saturday, October 17, 2009, Trent FM Arena, Nottingham, Nottinghamshire, United Kingdom
12 rounds in super middleweight division
WBC super middleweight title
2009-10-21 15:24:34



Kirkland is an absolute monster.

He's not as technically sound as some of the top American fighters are. You'll never mistake him for the likes of Hopkins and Mayweather.

What sets him apart is his drive and intensity, a lot of which comes from, as Randy mentioned, his trainer, Ann Wolf.

I remember seeing some of his training regimen, which consisted of things like 10 guys dogpiling him and trying to kjeep him on the ground as he fought to escape.

It's all about toughness in the case of James Kirkland. He's gonna bring it straight to you, and if you can't handle it, you're done.

This is what happened in the Julio fight, where the very competent boxer-puncher, Julio, was simply blown out of the water by the tougher and more determined Kirkland.
2009-10-21 02:04:36



I will do , no doubting his last victory looks good on paper!!

With regards to the US justice system Randy , a known Armed robber who possibly was on suspended sentence / probation is caught with a firearm and gets 2 years.US prospect or not , thats not too harsh sentence.
Frustrating though!
2009-10-20 15:01:22



I've seen him eight times, you watched his worst fight. Go to boxrec.com and check out who he has fought and then go to youtube and youtube some of those fights, you will see his real skill. I really hope this doesn't ruin his career and I really think our justice system in the US needs work.
2009-10-20 14:55:57



To be honest I was not overly impressed with Kirkland. I have only seen him fight once to be fair against Vera and I didnt think he was world champion potential.
A lot of people think he was/is the real deal though
The only other time we saw Vera fight on UK TV he was blown away in a round or 2 in The Contender. It is hard to rate boxers when u only see them fight once or twice
2009-10-20 14:00:33



Ronnie davies was Chris's trainer
2009-10-20 12:57:05



No idea Brad, but that's funny. It's a shame Wolf's only fighter is in jail for another 18 months, I hope that doesn't derail the career of James Kirkland, he is truly one of the best fighters to watch and I hope he comes back stronger than ever. It's amazing he gets two years in jail for being a felon with a firearm yet drug dealers and sex crimes don't get that much time usually.
2009-10-20 12:42:08



Chris eubanks trainer used to slap him 2 ! can not remember his name for the life of me ! anybody ?
2009-10-20 12:36:57



Ann Wolf=best trainer, only trainer I have ever seen smack her fighter in the face "Wake up James, don't fight like that" (smack) Was one of the best moments ever. Anyways, Mark, when I said I was going to rewatch Johnson/Dawson, you told me to remember to score mainly for clean effective punching, if you score Froch/Dirrell on that, Dirrell wins eight rounds, that is where I don't get your theory. Because you scored Dawson/Johnson one way, then Froch/Dirrell on a totally different set of criteria.
2009-10-20 12:18:29



you are actually wrong litzau, Iam not biased here, and i do like Dirrell's ability, but i don't think he won the fight.
I had it a solid draw.
Just the way i had it, now minus the point for holding, froch wins by SD.
I think Dirrell has alot of talent, and if i were him, i would switch trainers and go to freddie Roache, or, Naseem Richardson.

2009-10-20 11:39:30



Mark, I know how you judge fights too, and from what you have said about judging past fights, you should've had the fight easily to Dirrell. Obviously your bias because of Dirrells past fights and you being a Froch fan, takes away from it. I usually respect your opinion on stuff, but you really are showing bias on this one. I admit when I am wrong, I would hope you can do the same and admit that you have a major bias in this fight because you are judging it totally opposite of your "clean effective punching" strategy that you use for Dawson/Johnson and other fights. You don't like Dirrell's style and like Froch, so you use that against Dirrell. Just because you don't agree with the style he fights, on YOUR criteria, he won the fight.
2009-10-20 11:36:07



well, CEC knows how i judge fights, we have been back and forth over 3 years now.
I honestly had it a draw.Take the point away from Dirrell, 1 point more for Dirrell.
Just the way i had it.
2009-10-20 11:23:03



Mark, as CEC said, it was Dirrell's STRATEGY. He fought his fight. It is called boxing. I honestly believe that you being a Froch fan and hating Dirrell going into the fight, has a lot to do with it. Obviously a lot of people here had rooting interests in this fight, I really didn't, the only thing I had in this fight was the coins on here, I am not a fan of either fighter. That being said, I think I am one of the most objective on the fight. There is a clear bias here with a lot of you on this fight. Dirrell easily won it, shouldn't have been close.
2009-10-20 10:41:06



litzau, i had it a draw, but had to take a point away from Dirrell from holding, so Froch by a SD, by 1 point.
Sorry for not answering.
2009-10-20 10:39:46



lets rewatch the fight, and try not to be biased at all to either.
Yes, froch did held, and got dirty with some shots.
Yes, Dirrell did land clean.Yes, Froch was pressing the fight 98% of the time.
Yes, Froch was tapping dirrell with his jab(which we all HARDLY ever see.Good thing for Froch)
Now, i rewatched the fight a third time, and what killed dirrell was those rounds where he just kept holding a running, and would try to back into a corner, get low , to throw shots, then run, or hold all over again.
If you are going to "road runner", back up about 3 or 4 feet, and repeat getting in and out, don't just run and hold, and then try to launch something, as it semed to me that he took those rounds off.
Again, i scored it even, i felt this fight should have been a draw, with no disrespect to either, but watching it a third time, i felt both men, yes dirrell too, didn't look or fight at 100%, more to me like 65%
(im also going off Dirrell's past fights on youtube.)
I would like to see a rematch with Dirrell/Froch.
In fact, i would withhold them from the tournament from advancing, and 7 months from now, have another fight with the 2 in australia, a 50/50 zone.This way, everything will be impartial.
Just my 2 sense.
Fair is fair to both, especially for this tournament.
2009-10-20 10:10:17



Mark, how based on the criteria judges are supposed to score on? How did Froch win that fight?
2009-10-20 09:58:14



litzau said:
Brad, I had it 8-3-1 for Dirrell on actual scoring. I had it 114-113 for Dirrell after giving EVERY even round to Froch, because I knew the judges would do that. One clean punch can make a guy bleed, as it did in that fight. "

i had it a draw, but then had to deduct 1 point from Dirrell.
Im being honest Litzau/CEC.
I gave it to Froch by 1 point, do to point deduction on Dirrell.I think the 2 need to fight again, as their is "Unsettled business between the 2."
2009-10-20 08:50:23



To quote Harold Lederman "The four criteria the judges will use to score the bout, clean punching, effective aggressiveness, ring generalship, and defense, with a strong emphasis on clean effective punch, JIM!" lol. Anyways, how can you say Froch won looking at this? Dirrell threw the cleaner shots, the more effective shots, round after round. Effective aggressiveness, Dirrell didn't waste energy throwing punches, he didn't throw a ton of punches that missed, Froch did. Ring generalship, Dirrell controlled this from the start to the finish. And defense, who had the higher connect % shows who had the better defense, again, Andre Dirrell. Not even close.
2009-10-20 08:34:25



Brad, I had it 8-3-1 for Dirrell on actual scoring. I had it 114-113 for Dirrell after giving EVERY even round to Froch, because I knew the judges would do that. One clean punch can make a guy bleed, as it did in that fight. Dirrell was landing and getting out. Froch held a lot as well and punched a lot behind the head. Froch doesn't deserve credit, he beat a washed up JT and got a hometown decision against Dirrell. What did Dirrell do? To go back to CEC, he BOXED. He got in, threw, got out. He landed more shots, he landed at a higher connect %. Froch barely landed shots in those exchanges, go watch the video of it again. Every time it looked like Froch hit him with a combo, he only connected on one or two punches of six because Dirrell ducked. What did Dirrell do? He outboxed, outpunched, outperformed Carl Froch. What else did Dirrell do? He controlled the ring. Ring Generalship is something that is supposed to be scored and Dirrell made the fight wherever he wanted it to be, Froch only trapped him ONCE in that fight.
2009-10-20 08:18:18



Randy my point about the blood ... was cleaner punches! dirrell was bleeding from his mouth and nose ! froch was not bleeding, Randy do you not think the holding was a negative ? I would ask you to watch the fight again and tell me what dirrell did to win rounds ? because for must of the early rounds he did nothing he might of scored some even rounds but i dont think he won any of the first 5 . Randy how can you say dirrell won this ? Ithink because froch was not his normal self in respect to brawling you seem to think beacuse dirrell made froch change his game he won. You make this sound like lewis holyfield 1 . but you only had it dirrell by 1 point so you had it close yourself . You say us brits are all for our fighters but i think americans hate to lose to us and convince them selfs on these forums that they were hard done by ! the jT fight i am fare and nuetral and i had it even going into the last round . the reason was ,AA was very inactive for most part of the rounds and jt was busy with his jab ! then AA would throw a good combo but to me that combo was not enough to win the round ! the rounds are 3 minutes long and AA only used 1 minute of every round to win the round dont get me wrong AA is a great fighter and he did well , but if taylor had of won on points i would of been fine with it . when will carl froch ever get any credit he beat pascal (you dont rate him) but he is now a world champion in the weight above . he knocked out JT ( but you aint happy with that ) he now beats one of the most arkward men in the sport on points (and you gave it to the runner that was bleeding that was holding and complaining) RANDY IN THE WORDS OF DIRRELL YOU CAN KISS MY YANKYDOODLE ! LOL
2009-10-20 07:32:14



Kado said,"
"we all saw Andrade own him the first time around"

You obviously haven't seen the first 11 rounds. I know a fight is twelve rounds but still, before the "not-so-controversial" 12th, Andrade was getting his ass kicked, and very badly. We all saw who had skills. And Randy, don't bring up that 12th round fiasco again. I believe I taught you everything you need to know about the IBF rules in the Kessler-Persomo thread. Feel free to read it again if you want. The 12th round is not controversial at all acording to the rules.

And Mark,
Heavy options? Vegas? "3 contracted fights??? where the hell have you read that? Dude! He didn't screw any one! He is the one who decided to give Andrade the rematch NOW when his camp was dealing with Froch for unification. And Andrade took it! During the time Bute was negociating a Froch fight this spring, he said all he saw when hitting the heavy bag was Andrade's face. So they aborted the Froch fight because he had unfinished business with Andrade. Now that is what I call balls! Many "duckers" would have done alot to avoid the fight but Bute wanted it very badly. And what the hell are you talking about those "3 contracted defenses"? You will have to bring me sources on that one because you clearly have a scoop and we would like to know. Here we get alot of coverage about Bute and trust me, I never heard about any of those"3 contracted defenses".

Ok, we discussed this at cobraboxing.com, in the forums, right when the super 6 was going on.
Before the super 6 had formed, and promoters had gotten together, Andrade was contacted, through promoters, but, had 3 title defenses already contracted, 1 being Andrade.
That is fact, now go do your homework and search online and you will see what i just typed is the truth.
As for Froch, Yes, i give credit to Dirrell, WHEN HE BOXED, HE DID GOOD, AND LITERALLY HAD FROCH FRUSTRATED ALOT!BUT YOU ALSO DON'T WIN ROUNDS H0OLDING OVER 8 TIMES REPEATEDLY IN A ROUND, AND ALSO KEEP RUNNING!I DON'T CARE WHO YOU ARE!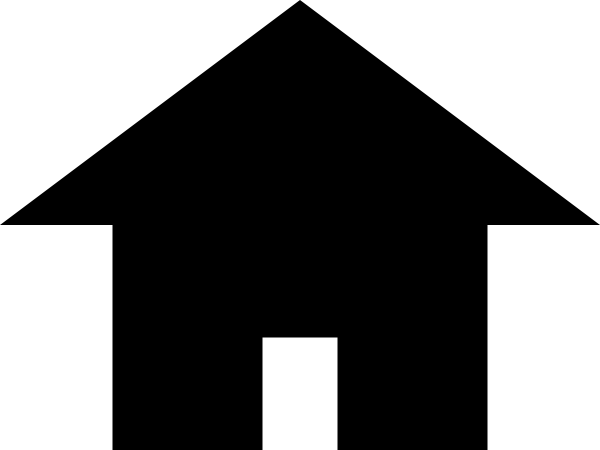 &nbsp&nbsp &nbsp&nbsp
&nbsp&nbsp &nbsp&nbsp
&nbsp&nbsp &nbsp&nbsp
&nbsp&nbsp &nbsp&nbsp
&nbsp&nbsp &nbsp&nbsp
&nbsp&nbsp &nbsp&nbsp
&nbsp&nbsp






"BoxPicks The Boxing Betting Game", "Boxpicks.com" and "Kid Guru" is licensed under a Creative Commons Attribution-NonCommercial-NoDerivs 3.0 Unported License.