Are you sure you want to bet against ?
Betting against means you place the same stake as this user (
) on the user's failure in this bet. If this user wins, you'll lose your stake, and if he/she fails, you'll get your stake back doubled.
Please register in order to place your bets, It's quick!
Place your bet on
Rate:
Your bet size:
If you win, you get:
Saturday, December 18, 2010, Pepsi Coliseum, Quebec City, Quebec, Canada
12 rounds in light heavyweight division

2010-12-23 11:58:00



I agree. That was one of the biggest robberies this year. Campillo totally broke down Shumenov and somehow lost a decision. The announcers, fans and any boxing insiders thought he won the fight.
2010-12-23 09:47:41



campillo does deserve a rematch.
2010-12-22 13:47:13



Fight #2, I meant to say.
2010-12-22 12:02:08



Keven...of fight #1 I had Shumenov winning just a round vs Campillo, to me that would be destroying him in a decision terms.
2010-12-22 06:24:57



Showtime signed Bute for the sole purpose of putting hime against the S6. That's mostly why you won't see that fight. Also, you use the word "destroy" waaayyy too often. The word destroyed could be used in fights like Angulo-Alcine or Wlad-Sanders. None of those fights you named had anybody "destroyed".
2010-12-21 12:27:17



Keven, I agree, would LOVE to see B Hop vs Pascal again quickly, however I don't think it will happen. I don't think Showtime wants Bute vs B Hop for some reason. B Hop would destroy Cloud. I think Dawson would beat Pascal in a rematch. There are three other in my opinion very good fighters in the division. Braehmer who is scheduled to fight the overrated Shumenov (Braehmer will destroy him), Cleverly who I have seen several times looks very good. As does the true WBA Champ Campillo (I say that because he destroyed Shumenov and still lost a terrible decision). We were talking about terrible judging, that fight could've been the worst judging in the last few years. Anyways, those three are also names to consider for opponents of that group.
2010-12-21 12:15:36



Bute vs Hopkins would be a very nice fight and it would be a good chance for Bute to step out of the country. Only problem I see there is that Bute is now practicaly taking direct orders from Showtime. As for the light heavy four, we all know Hopkins beats Cloud, but can Pascal do the same thing he did to Dawson twice? I'm not so sure now. Anyway, I would prefer a direct rematch with Hops...
2010-12-21 12:01:43



The only problem I see with that is this: Hopkins said after the Pavlik fight that he wasn't sticking around to de-rail the careers of young American fighters. He's said the same thing specifically in reference to fighting Dawson.

If what you guys have mentioned was to come off, he would potentially be de-railing the careers of two American fighters, as I don't really see Pascal beating Dawson again. I think Cloud's relative youth, just like Pascal's would temporarily cause Bernard some trouble, but he'd figure him out pretty quickly and dominate the fight. I think the same thing would happen if Hopkins was to fight Dawson, only the fight would probably be a little closer. The bottom line for me is that unless Bernard finally gets old, he beats anyone in and around 175.

It all depends how much Bernard wants the belts in the end. It seems a bit much to me to ask Bernard to beat cloud and then the winner of Pascal-Dawson, as he would be going on 47 by the time the chance at the belts came around.

Personally, I'd rather see him fight Bute first and then the winner of Pascal-Dawson if, in fact, Pascal decides to fight Dawson first. Only problem there is that Bernard said the closest he'll go to Canada again is Niagara Falls. I guess they could fight in Buffalo?


2010-12-21 11:49:33



If the rumors are true, who would you guys pick? Dawson or Pascal in a rematch? And B Hop or Cloud?
2010-12-20 19:59:29



I saw that, and if it is true, then good for both em. But I feel like Hopkins and Pascal want to fight each other alot more, and so do the fans. I also think that the WBC will opt for the Hopkins rematch(if it does ever make an official decision), but we can only hope that that lingering rematch contract with Dawson doesn't come through. If it does, it still make things interesting as both winners could fight each after that.
2010-12-20 19:46:15



Keven, rumor here is B Hop vs Cloud, Dawson vs Pascal.
2010-12-20 17:30:50



I had the first 4 rounds for Pascal, meaning 40-34 and gave the 10th to Pascal. The rest went to Hops.

Lol at Randy saying he scored the fight 114-112 and then saying the fight was nowhere near a draw. Come on thats only a round away from a draw... The draw was very feasible.

CEC, at least YOU bring some good points to the table. I did see that poll on ESB as I go on it many times a day, but I didn''t really mind it since the main forum is a major American forum and they tend to be extremly nasty against any fighter from anywhere outside of their country.(They sure are entertaining to read though!) I do know that the draw is not the popular opinion, but I know I'm not the only one who did. I guess we are gonna have to agree to disagree. I did hear somewhere that Dan Raphael said that while he had it 114-112 for Hops, the draw was a fair result.

Anyway, those are my thoughts and while the official decision may leave many people enraged, there is immense talk about a rematch here. The people in Canada really want it bad, and it will be in the US for sure. With the way it ended, Hopkins should win it, because like I said last week, the most skilled fighter almost always takes the rematch.

Lastly,Jean deserves ALOT of credit for taking on Hopkins, as almost nobody would have made that risk. He could have sit on his ass and wait for the Dawson rematch but he went for Hopkins on an optional. He gave him his shot at history, though he may feel like he got cheated out of it, he will most likely get another shot. One thing is for sure, he won the "event"!
2010-12-20 13:11:19



Kotelnik did beat Alexander, and I am not saying US judges are perfect. Texas judges are TERRIBLE. See Juarez/John, Diaz/Katsidis, Diaz/Paulie fight I. And I agree CEC. B Hop won, it wasn't near a draw.
2010-12-20 12:33:54



Just out of curiosity, under what rock have you been finding these "many, many" people who thought Pascal deserved a draw?

Let's take, for example, the ESB poll. Is 37 out of 232 people thinking he deserved a draw considered to be "many, many?" Especially considering that the other 195 thought Hopkins won?

http://www.eastsideboxing.com/forum/showthread.php?p=8490584

Look at it this way: Did 66% of the boxing public feel that Pascal deserved a draw? No. Not even anywhere close. But did 100% of the judges from French Canada and Belgium see it that way? Yes. And therein lies the problem. I'm not trying to turn this into a US vs. non-Us judges thing. For example, Kotelnik beat Alexander and I'll put both hands up and say that was a case where a foreign fighter was robbed on US soil. I think it's more than fair for anyone from Canada to stand up and do the same.

Just because the cards were made to be close because of that bogus kd in the first and the legit flash kd in the 3rd doesn't mean it can't be a robbery. The proper scores were there for anyone to see but a very small minority. Pascal did f*ck all but run away for the vast majority of that fight. You say Hopkins only did very well "towards the end." Pascal had like three moments in the entire fight where he did anything. His youthful exuberance helped him out in the very early going, but he wasn't even winning the 1st or 3rd rounds. For the rest of the fight (not from round 6 but earlier) you saw a boxing exhibition. Pascal looked completely lost in there and couldn't even throw, let alone land. He was in his hometown, 18 years younger and got chased around the ring all night. Some champion.

As Dan Rafael appropriately ended his article, "Hopkins can hold his head high. We all saw the fight and know he deserved the victory."

Hell, even the Montreal Gazette had it 115-111 Hopkins:

http://www.montrealgazette.com/opinion/op-ed/ Indecision+raises+questions/4002545/story.html

SI tells it like it is:

http://sportsillustrated.cnn.com/2010/writers/ bryan_armen_graham/12/19/bernard.hopkins.jean.pascal.draw/

So does Bernard Fernandez:

http://www.philly.com/philly/sports/boxing/ 20101220_Bernard_Fernandez__Numbers_don_t_add_up_in_Hopkins- Pascal_draw.html

As does Dan Rafael:

http://sports.espn.go.com/sports/boxing/columns/story? columnist=rafael_dan&id=5938448


2010-12-20 11:08:14



As if every fight on US soil are perfectly judged and every american judge has it right all the time... And many many people(non-Canadians) had this 113-113. A close fight CANNOT be called a robbery. If the judges were corrupt, why the heck would Daniel Van de Wiele give the first round a 10-9 round to Pascal instead of a 10-8? Robberies are Ottke-Reid, Casamayor-Santa Cruz, or Lewis-Holyfield 1.(The last 2 were on US soil).

Pascal-Hopkins for me was a very close bout where Hopkins did extremely well towards the end and people seem to only remember that. Fights are judged round by round, not as a whole. The first 6 rounds are as important as the last 6. Everytime an american fighter starts a comeback but seems to come a bit short, everybody starts crying robbery. WBC didn't even order a rematch so this tells all.

Hopkins will get a rematch anyway because that's how Pascal is and how the fans here in Canada are. We all saw a close fight here and we want to see these two duke it out again but in Hopkins hometown this time. Both deserve a rematch and so do the fans. There is certainly unfinished business here. As for the 1st knockdown, the shot was not on the back of the head, it was right on the ear.(Look at Peter-Wlad 1 if you want to see shots to the back of the head) And if I remember correctly, earshots are perfectly legal.

Remember thit guys, I'm not arguing your scorecard as 114-112 hopkins is not a bad score at all. All I am saying is that a draw is a good result for this fight as it was close and it almost garantees a rematch in Philly.
2010-12-19 10:45:20



114-112 Hopkins. As usual the US judge gets it right.
2010-12-19 10:29:37



There was also no "knockdown" in the first round. I don't know whether to blame that on the fight being held in french canada or not but the blame has to lie somewhere. It was a blatant punch to the back of the head, it happened right in front of the ref's face and he flat out got it wrong. That changed a 10-9 hopkins round into a 10-8 pascal round, a three point swing which enabled him to be gifted a draw. Not really sure how that can be interpreted as being fair, especially when you consider that he had ample opportunity to somewhat right the wrong by taking a point when pascal got him in the back of the head several more times.

What you saw last night was a robbery. Close fight? Sure. Pascal scored a legit kd in the third which was impressive but after that you saw him get worked all over the ring for 9 straight rounds, by a guy who is almost 46, in his hometown. He was completely clueless as to what to do from the 4th round on and ended the fight with his head down in his corner while the quebec crowd was chanting b hop.

The bottom line is this: you can't, after what happened last night, say that the right guy walked away with the belts. Luckily, an immediate rematch was ordered. Question is, what, is more demoralizing for pascal, vacating the belt by ducking the rematch or getting his ass beat again by an old man, only this time more thoroughly.

2010-12-19 09:04:42



There was no "destroyed" in this fight.
2010-12-19 04:50:37



hopkins 114-112
2010-12-19 01:07:10



kado, i disagree, i had it 114 to 112 for hopkins.after the 3 round, hopkins took pascal to school, especially with body shots, and destroyed him.There has to be a part 2, but in vegas.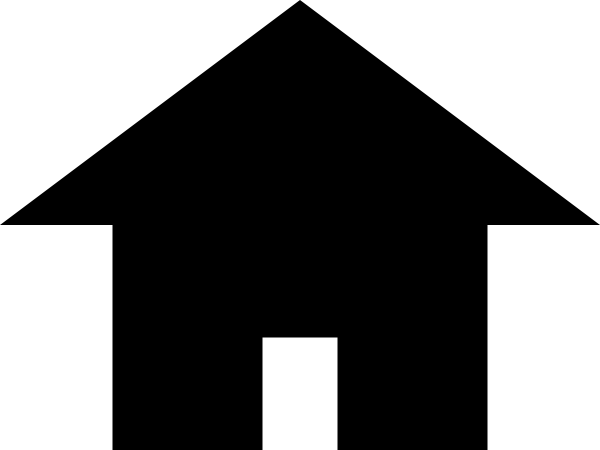 &nbsp&nbsp &nbsp&nbsp
&nbsp&nbsp &nbsp&nbsp
&nbsp&nbsp &nbsp&nbsp
&nbsp&nbsp &nbsp&nbsp
&nbsp&nbsp &nbsp&nbsp
&nbsp&nbsp &nbsp&nbsp
&nbsp&nbsp






"BoxPicks The Boxing Betting Game", "Boxpicks.com" and "Kid Guru" is licensed under a Creative Commons Attribution-NonCommercial-NoDerivs 3.0 Unported License.