Are you sure you want to bet against ?
Betting against means you place the same stake as this user (
) on the user's failure in this bet. If this user wins, you'll lose your stake, and if he/she fails, you'll get your stake back doubled.
Please register in order to place your bets, It's quick!
Place your bet on
Rate:
Your bet size:
If you win, you get:
Amir Khan won by decision (UD)


Saturday, December 11, 2010, Mandalay Bay Resort & Casino, Las Vegas, Nevada, United States
12 rounds in light welterweight division

2010-12-15 09:00:05



Maidana is always in with more than a puncher's chance against anyone. I, for one, would love to see a rematch. However, if I'm Khan, I wouldn't do it. No point really. Nothing to gain and everything to lose.

And I had the Ortiz fight a draw myself. Didn't think he did nearly enough. I used to think he could beat Khan but not anymore, not after that performance.
2010-12-14 15:37:26



Definitly no Randy, plus, when there is a re-match, the fighter with the most skills is almost always the winner.
2010-12-14 12:06:31



no randy, if maidana sticks with same manager/trainers, khan will tko him in later rounds, kevin, my boy at wild card, says roache has cracked maidanna's style now, after rewatching the fight.Maidanna needs emanuel steward, trust me.If he had steward and about a year to work with him, maidanna's boxing style would be more crisp, married with his hard punches.Without a better more sophisticated trainer/manager, maidanna will have his body well exposed, and is capable of being countered.
2010-12-13 15:08:59



Give it a part two and Khan won't the winner this time! :)
2010-12-13 12:18:37



dont get me wrong im a huge khan fan, and predicted khan would stick and move, however, there is "unsettled" business between the two, and i feel there should be a part2,as maidana was coming on strong in later rounds.I scored it khan by 5 points.Some of those rounds were tough to score as khan threw combos, maidanna did more damage.I say give the fight fans a part 2!
2010-12-12 23:12:38



needs to be a part2, and ortiz was robbed.
2010-12-12 12:33:37



...and Khan's coming out party it was! CEC, Randy tends to be very very negative against fighters with Khan's style and who he thinks are "chinny". He just doesn't like them at all. I had the same situation with Randy with Bute and it really took everything for him just to admit he was a bit good.
2010-12-11 21:51:00



I'll finally admit, Khan is a great fighter. He beat my boy Maidana pretty soundly.
2010-12-11 21:48:34



Great fight. I would think that would put all of the Khan criticism to bed once and for all. Sorry to say it Randy but I told you so.

I'm not gloating on my own behalf as I couldn't decide on how he'd win and Maidana's power made a win bet extremely risky. I'm just underlining that I never understood the overly negative opinion yourself and many others have had on him.

Tonight, he took on arguably the best pressure fighter in the sport and very arguably the toughest fighter in the sport and got the job done. Awesome effort from Maidana and I'd love to watch these guys fight over and over again.

As for Khan, he showed not only some ridiculous skill but he showed that he's tough, he's got heart and that he's got a chin.

For me, he comes out looking great. He earned the right by being up on the cards to evade Midana's charge any way he pleased, and it might not have been pretty as he was on the back foot and getting clobbered, but, as I said, he got the job done. And that's what it's all about.
2010-12-11 11:42:08



Think Khan gets Ko'd. Will be watching a stream at BudweiserBoxing forum.
2010-12-11 11:37:29



come on khan u beauty gunna be a gd night tonight get tinned up wiv the lads n watch clevely,brooks,degale and khan kick sum arse 8) luv it !
2010-12-10 21:33:44



Speed kills.....Thinkin Khan is gonna blind him and over-whelm Marcos myself....gonna prob take him out late...just IMO,lol.....
2010-12-10 20:02:26



khan is gonna destroy maidana big time too quick too powerful either a good stoppage or a massive ud
2010-12-10 15:23:17



I also bet on Maidana but I feel this is gonna be Amir's big coming out party.
2010-12-10 14:40:54



I think everyone knows where my bet lies here. The fight I have wanted forever. LETS GO MARCOS!!!!!!!!!!!!!!!!
2010-12-09 01:07:47



either maidana kos khan in later rounds, or, khan boxes maidana to oblivion.
I cannot call this one at all.
2010-12-08 11:18:08



man fight of the year right here!!! next to kessler/froch of course!!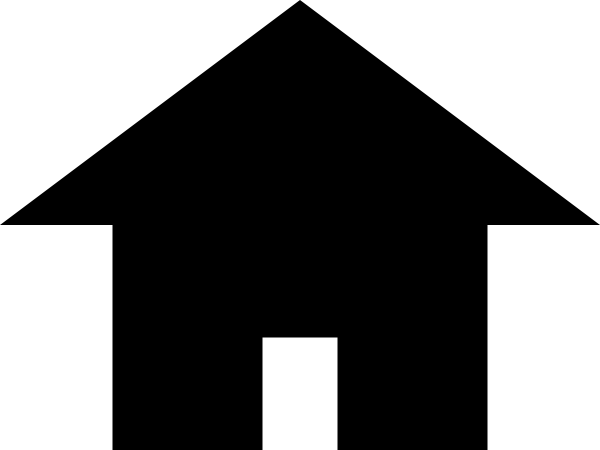 &nbsp&nbsp &nbsp&nbsp
&nbsp&nbsp &nbsp&nbsp
&nbsp&nbsp &nbsp&nbsp
&nbsp&nbsp &nbsp&nbsp
&nbsp&nbsp &nbsp&nbsp
&nbsp&nbsp &nbsp&nbsp
&nbsp&nbsp






"BoxPicks The Boxing Betting Game", "Boxpicks.com" and "Kid Guru" is licensed under a Creative Commons Attribution-NonCommercial-NoDerivs 3.0 Unported License.