Are you sure you want to bet against ?
Betting against means you place the same stake as this user (
) on the user's failure in this bet. If this user wins, you'll lose your stake, and if he/she fails, you'll get your stake back doubled.
Please register in order to place your bets, It's quick!
Place your bet on
Rate:
Your bet size:
If you win, you get:
Amir Khan won by decision (UD)


Saturday, July 18, 2009, M.E.N. Arena, Manchester, Lancashire, United Kingdom
12 rounds in light welterweight division
WBA World light welterweight title
2009-07-21 20:33:36



Khan needs to fight Maidana but he wont cause he has a glass chin
2009-07-21 17:29:35



Khan isn't that good, he cheated MAB out of a win because of a cut, without that cut, MAB would've owned him. Look at Prescott, who OWNED Khan, Prescott just got owned. Khan is overhyped and overrated.
2009-07-21 15:40:20



Salita is poor. Why has he not been stepped up in class yet? Khan will outbox him all night and maybe stop him late.
2009-07-21 09:59:02



Are we talking Dimitri Salita??? Dude is 27yrs old, still undefeated with 30 wins, and STILL isn't ranked within the top 50 in the world. He's a cultural sideshow for the Jewish Brooklyn community. Not that I don't like him, as I am from NY myself, but I feel that he won't be able to find Khan at all. DID WE NOT JUST SEE KHAN PUT ON A CLINIC IN FRONT OF....... "KOTELNIK!!!!"

But Mazen, I don't think Khan would be able to KO him.
2009-07-20 16:34:32



Salita will KO Khan? I beg to differ Randy. Salita isn't exactly a puncher, he has 16 KO's in 31 wins against limited opposition. And Salita has an even worse chin than Khan! He was knocked down twice by Ramon Montano - a fighter who has two ko's in 17 wins and once by Robert Frankel - a fighter who has 4 Ko's in 27 wins. Salita will more than likely get knocked out w/in the first five rounds!
2009-07-20 13:33:53



Khan has a mandatory defense coming up vs Salita, so any other fight will have to wait. Salita has been waiting as the mandatory for about a year now, he will be the next step up for Khan, and Khan will get KO'd.
2009-07-20 08:46:03



why does it take longer to get your coins back if a fight does'nt take place than for a win, just another nail
2009-07-20 08:43:59



now that Prescott has lost he looks a likely candidate
2009-07-20 08:14:43



khan vs prescott part2 is what i want to see!
2009-07-20 00:17:41



What did i tell you warren is looking at 2 years retired Eric Morales as Khan next big step towards sainthood.Dave Charnley better get back in training he's next up
2009-07-19 13:06:49



As a Khan fan i can tell you SKK that we as a whole want Khan to prove himself, therefore taking on the punchers at 140lbs
2009-07-19 11:39:58



and with no sarcasm in my tone of voice, I believe that's what Frank Warren SHOULD be doing.
2009-07-19 10:55:50



At this very moment Mr warren is studying the list of featherweights who fancy a trip up to lightweight to take on his meal ticket
2009-07-19 10:26:36



Finally, tried and true.... Amir Khan! What a clinic!!! Kotelnik looked like a B-Class fighter in front of the Khan!!!

HOWEVER, certain points come to mind:
1. Roach should keep on track with outside fighter match-ups, since I still believe anyone with decent to above average power will lay Khan out again, no matter how skill-less!
2. Hence, Khan should NOT take the Hatton fight!
3. I wouldn't mind at all, and I believe not one of Khan's fans would object, if Khan steered clear of the punchers in the 140 lbs. division and just sticks with out-boxing average headliners.
2009-07-18 12:15:00



How the hell do I bet?
2009-07-17 16:46:59



SKK i am sure someone will stream the fight on Justin.tv :)
2009-07-17 14:54:22



The British cabinet, along with jaqui smith, banned mike savage FOR NO REASON!!
WTF?????
Britian is next communist russia!
2009-07-17 14:05:49



Your wrong mate my comments on government are not restricted to the labour party I think the whole bunch are just pigs with their snouts in the trough as regards to pride I am very proud to be English/British with the emphasis on the ENGLISH
2009-07-17 13:01:05



Its good 2 c telboy66 adding a little politics into boxpicks haha ... Im guessing ur not a fan of our current Government & the Labour Party then lol ...

SKK ignore it, im British and proud & ud be welcome by the whole nation im sure if u were to become British for one day haha
2009-07-17 12:06:45



You would not if you lived here with the bunch of pricks we have running the country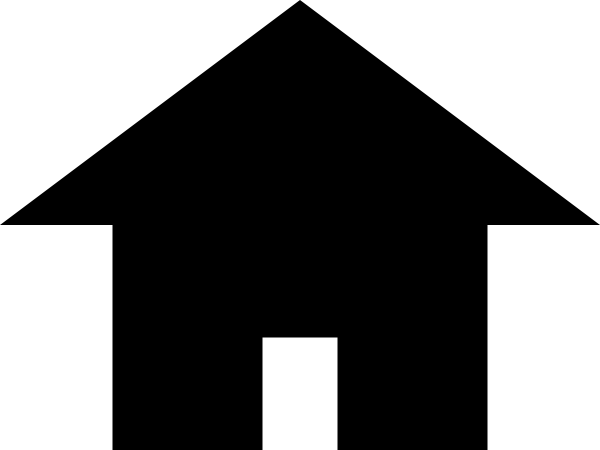 &nbsp&nbsp &nbsp&nbsp
&nbsp&nbsp &nbsp&nbsp
&nbsp&nbsp &nbsp&nbsp
&nbsp&nbsp &nbsp&nbsp
&nbsp&nbsp &nbsp&nbsp
&nbsp&nbsp &nbsp&nbsp
&nbsp&nbsp






"BoxPicks The Boxing Betting Game", "Boxpicks.com" and "Kid Guru" is licensed under a Creative Commons Attribution-NonCommercial-NoDerivs 3.0 Unported License.